I felt like adding a few little quality of life features and a small amount of extra content to School to make it feel a little more complete. Here's what's new: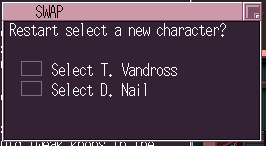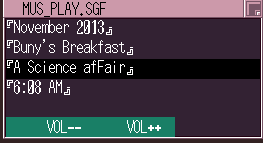 Desktop "quit" icon — you can now quit by clicking the little door icon on the in-game desktop.
Character Select — If you don't like playing T. Vandross 3 times in a row or restarting the game until you get the character you want, now you can use the "swap" icon from the desktop to select the one you want to play
Extra music tracks — track 3 was changed, and a 4th track was added. MUS_PLAY.SGF's window is now a little larger to accomodate it
Additional project completion dialogs — All non-repeatable projects now have associated completion blurbs
Rebalanced project trees — In a slight rebalance for flavour, now D. Nail and T. Vandross are a bit more specialized in what projects they can actually do. Nail is now more IT-focused and Vandross is more focused on visual arts (but both can do level 1 projects)
I realize it's a little weird to have such a tiny update after a whole year, this is mostly because I haven't done much with games lately and hey, what could be better than a relaxing afternoon of adding a feature or two to an old project? Hope you enjoy it!